Tip for cross-country skiing fans (sleeps 4 + 1 additional bed)
Mountain cabin Tschividains Lenzerheide
Rent this renovated Alpine chalet, with luxurious interiors, between Lenzerheide and Lanz for your holidays. In the midst of Grisons' nature, you can relax in a stylish atmosphere, while also being welcome to roll up your sleeves: fetch water at the village fountain or light the fireplace. Sounds good? Then you've come to the right place!
The chalet, which has been renovated with much love and care, has been standing for 200 years, right next to the golf course and Roland Arena. The view here is simply wonderful. There is space In the house for a maximum of 4 adults, and families are also welcome (max. 2 adults/3 children). Would you like to spend your holidays together with friends? Then there is the possibility of booking another chalet in the immediate vicinity.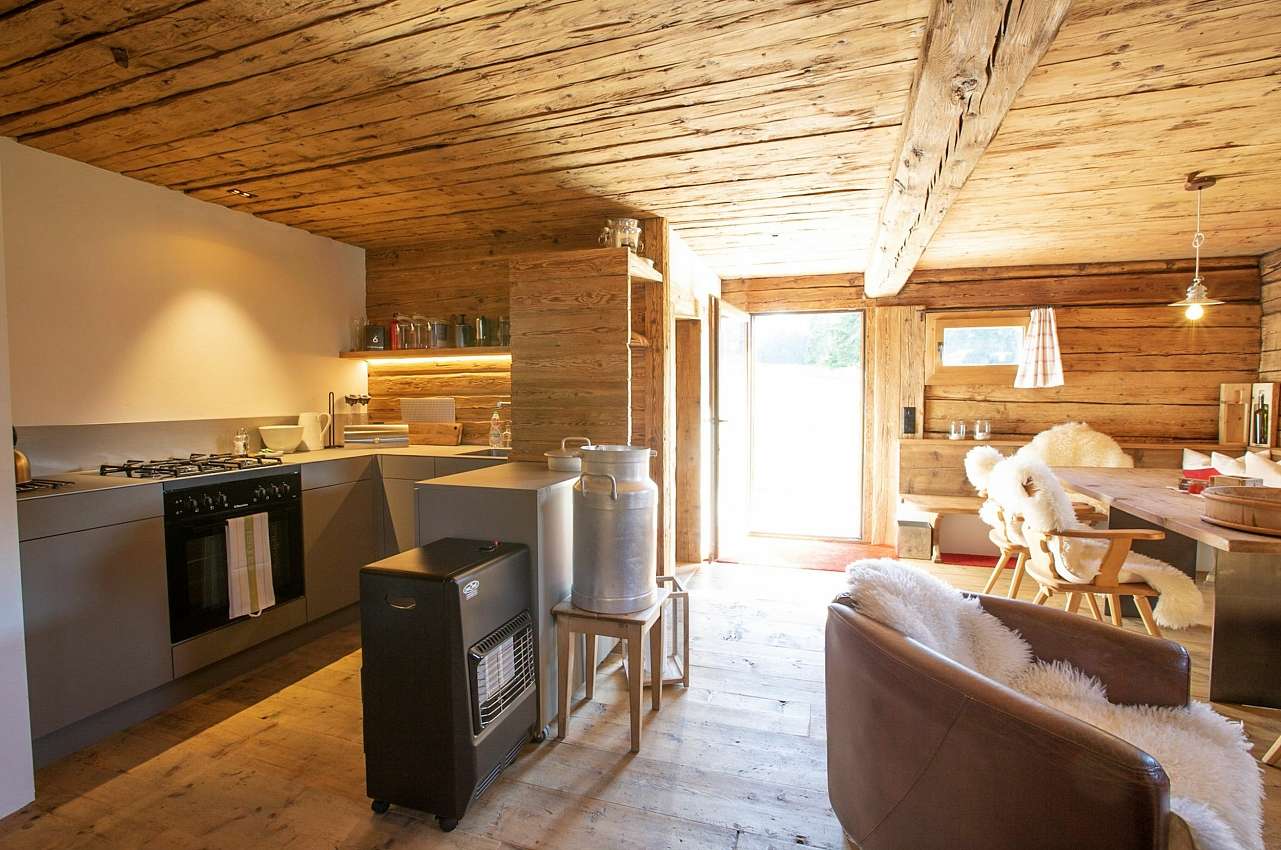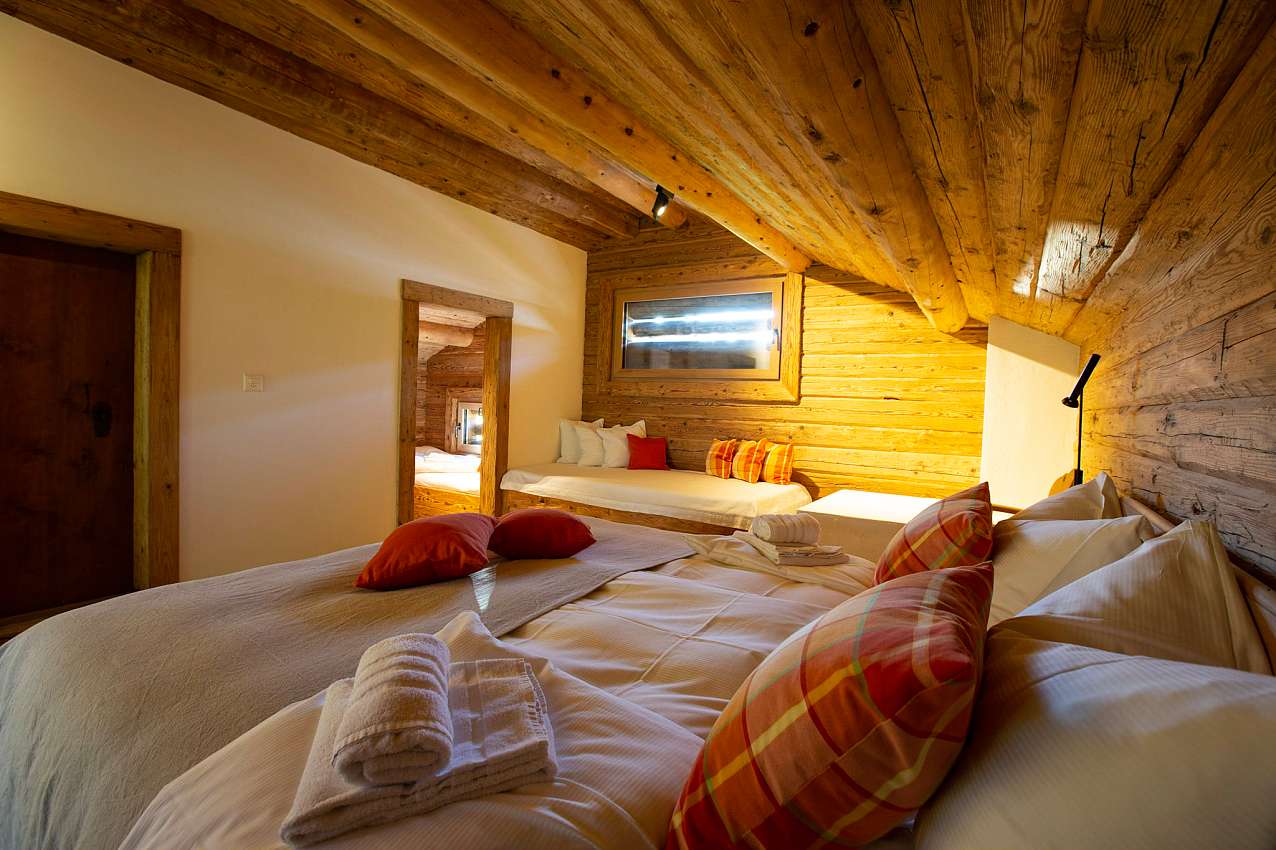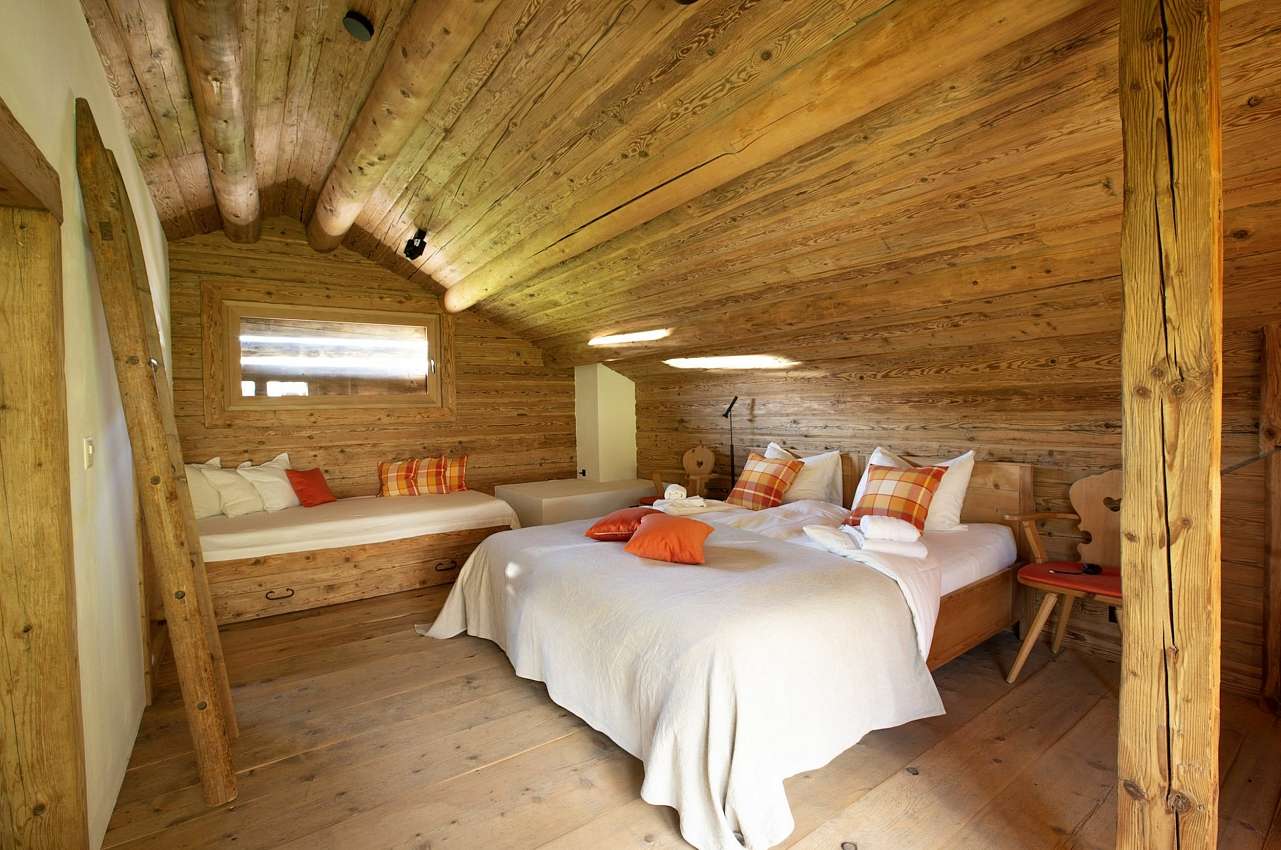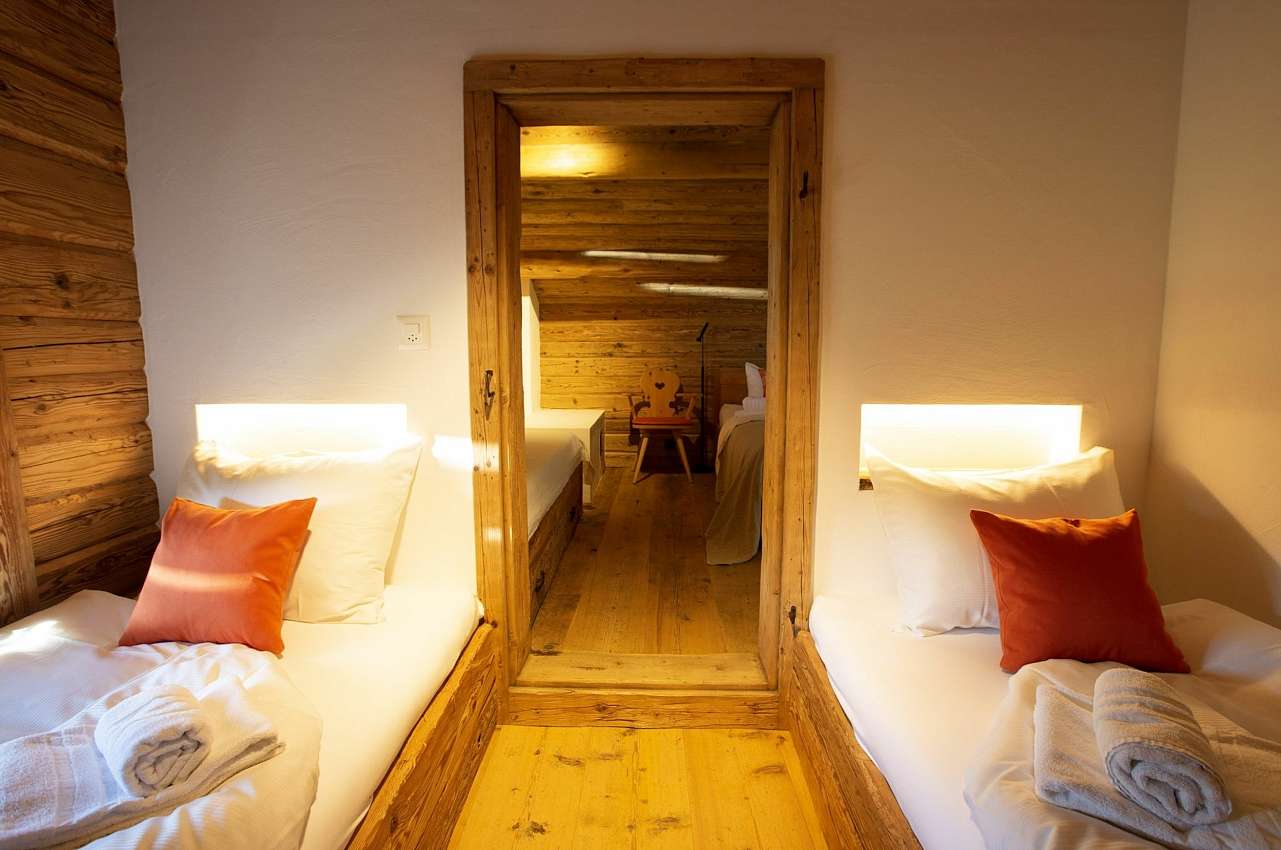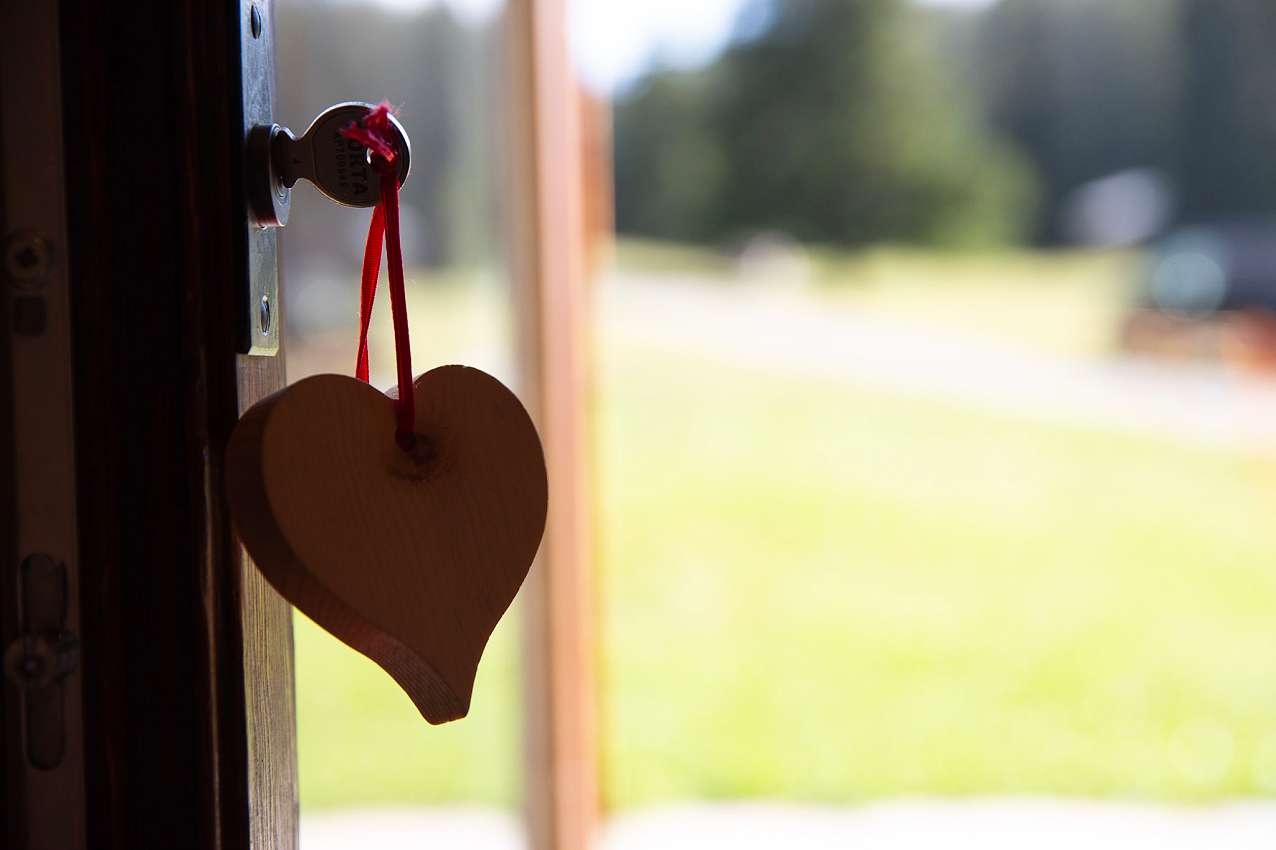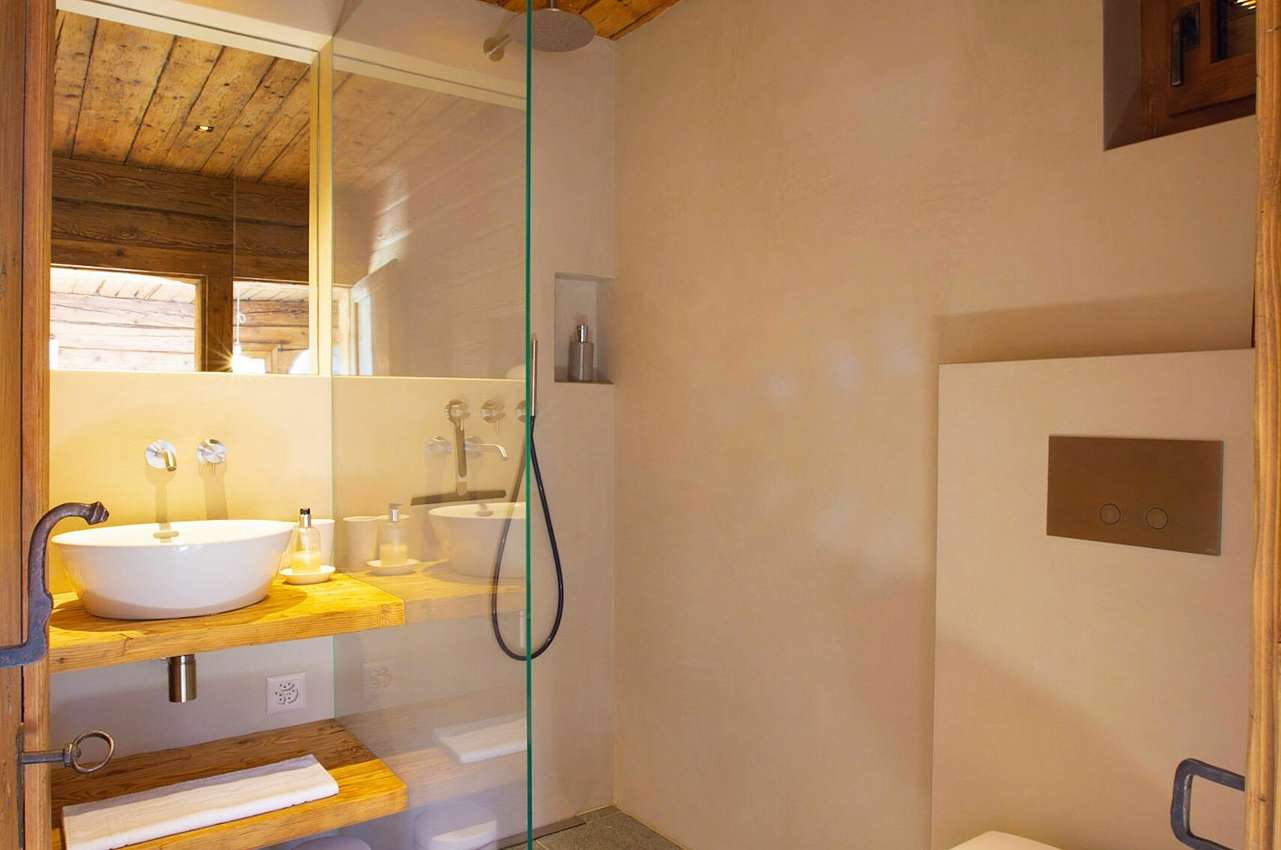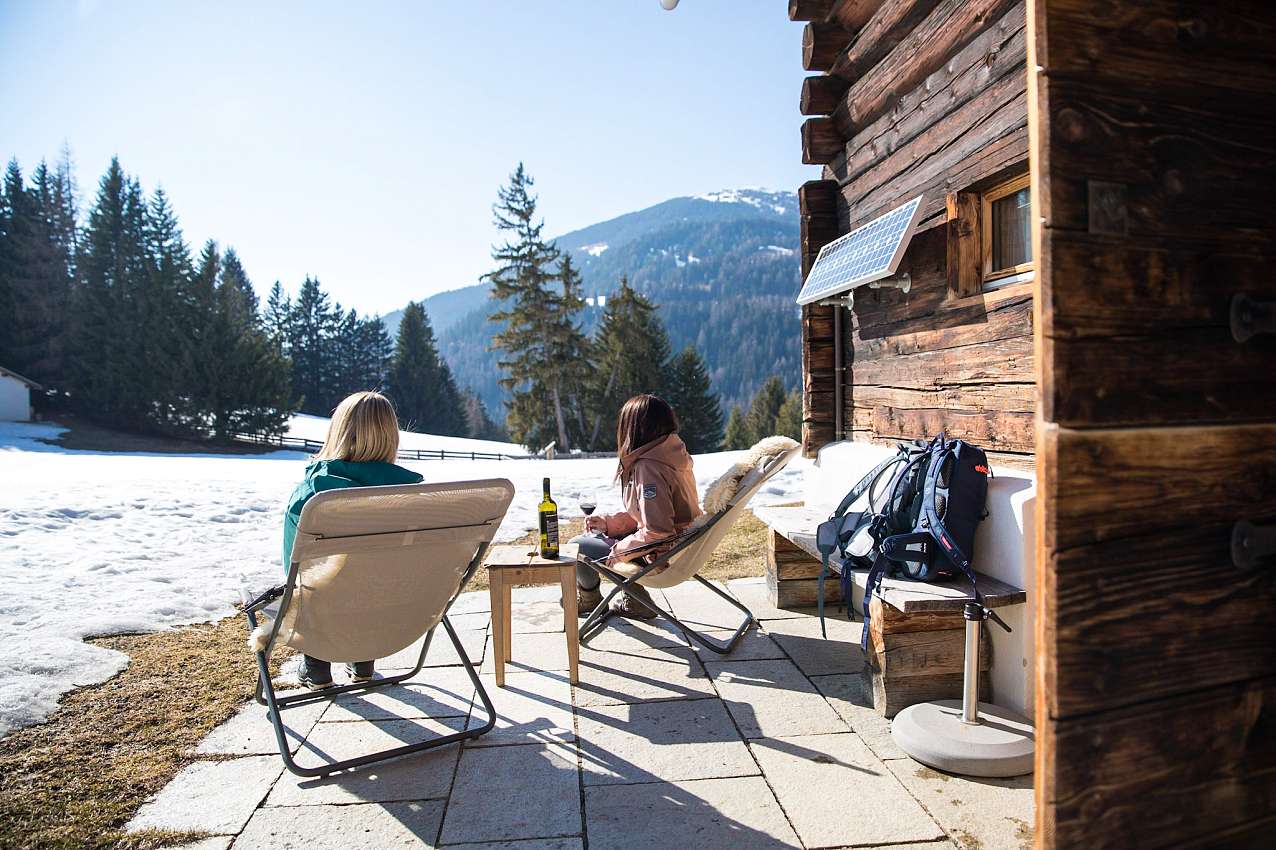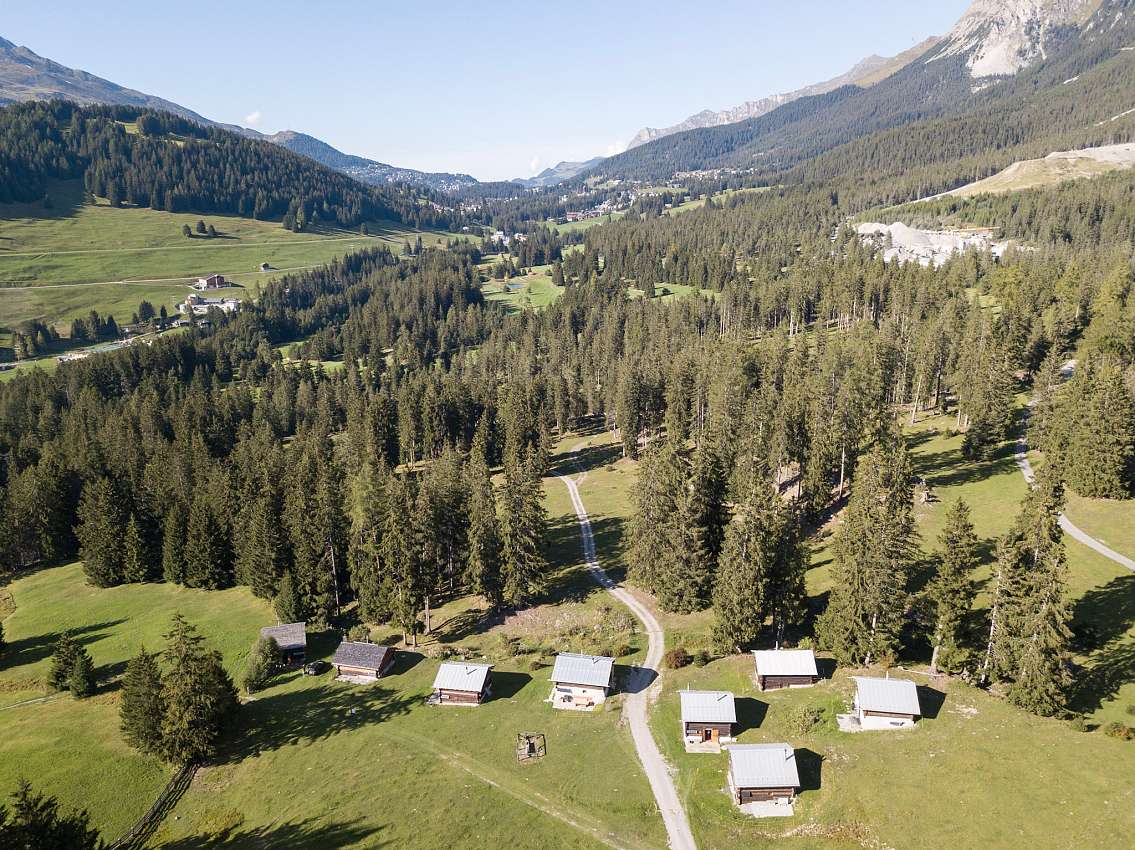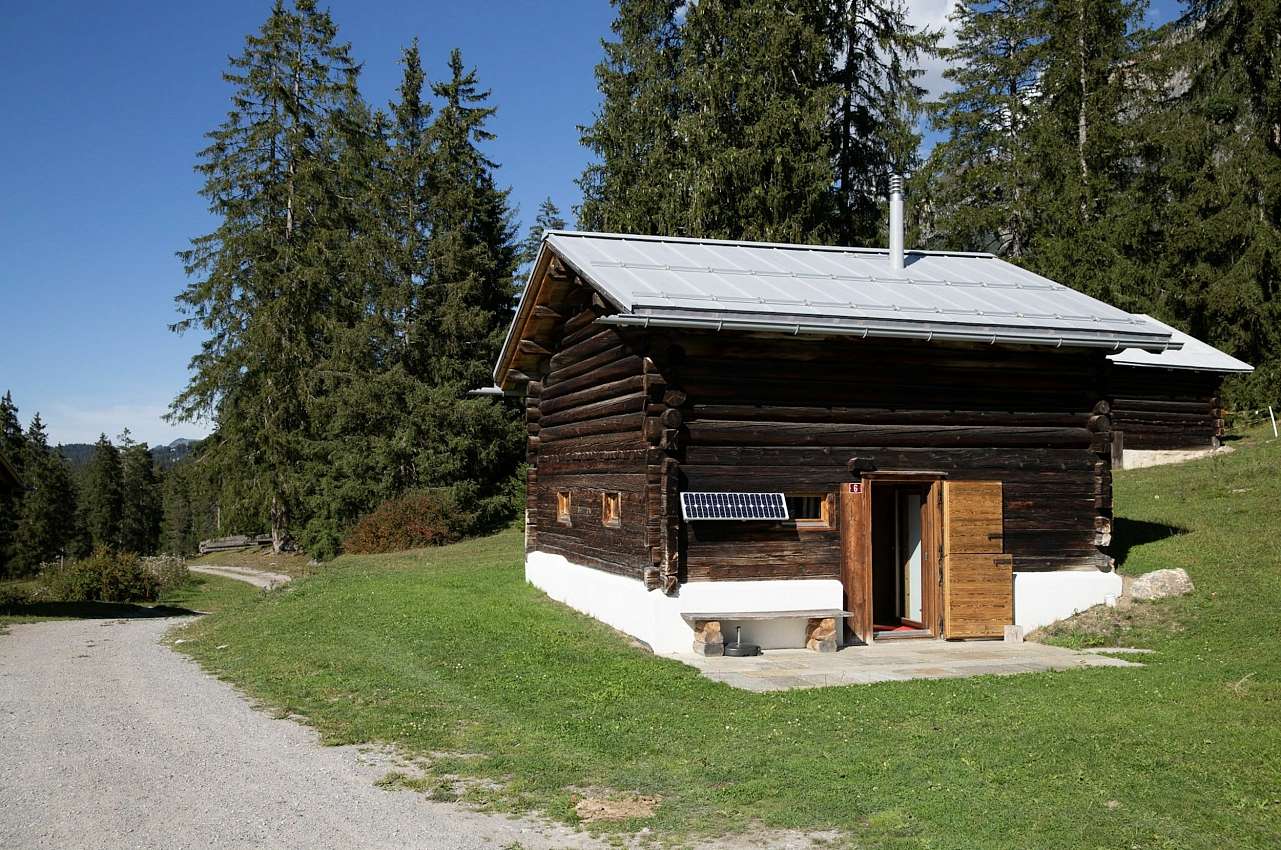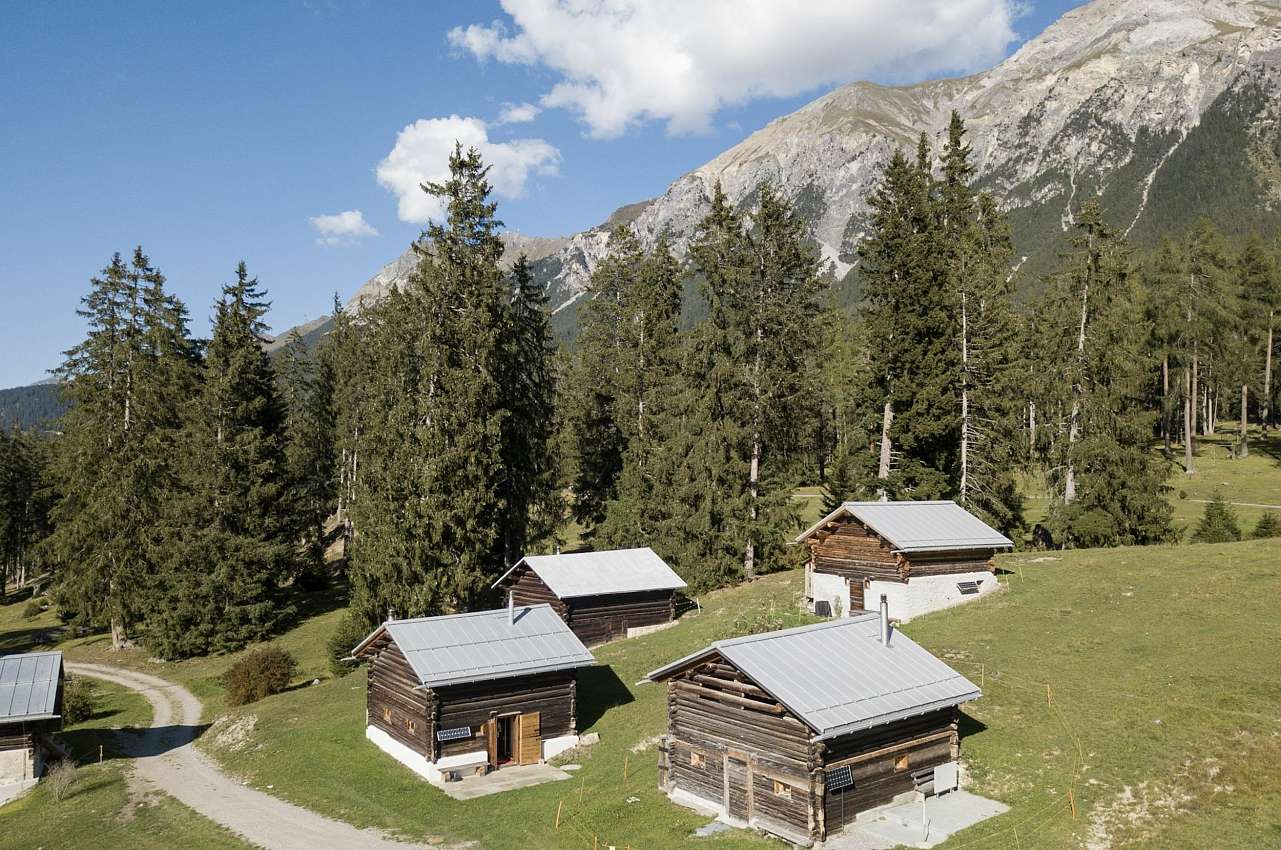 The Tschividains chalet is fully equipped
Come and see for yourself!
Beds
1 double bed & 2 twin beds
Garden terrace
an open terrace in front of the house
Eat-in kitchen
Large, well-equipped eat-in kitchen
Bathroom
Bathroom with a shower and toilet
Wood-burning stove
Emergency generator
Emergency generator & an additional solar cell
Bed linen
Bed linen and towels available
Parking
public car park on the main street
Cross-country ski trail
Cross-country ski trail right outside the front door
GAS-FIRED FURNACE
PETS ALLOWED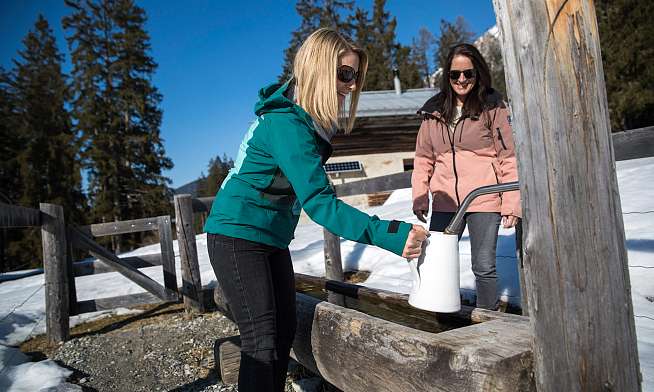 The chalet is fitted with solar cells. The electricity is limited – guests will always be able to keep tabs on the metre reading via the app. The wood-burning stove in the living room is used for heating. There is always enough firewood available for you to have a cosy and romantic stay. A gas-fired furnace is available if temperatures get particularly cold. You can also enjoy the fresh drinking water from the nearby fountain.
On the ground floor, you have the main entrance with the eat-in kitchen, with gas-powered oven and stove. The modern bathroom, with shower and toilet as well as the wood-burning stove, can also be found here. Approximately 40 litres of hot and cold water are available per person per day – the quantity can be adjusted on request. Upstairs there are two cosy bedrooms.
You can easily reach the chalet on foot from the parking area (about 6 minutes).
How to get to the Tschividains chalet.
Your arrival
Lantsch-Lenz is the holiday destination in Graubünden that can be reached most quickly from Zurich. By car, drive to Chur Süd and then take the exit to Lenzerheide. In Lenzerheide drive to Lantsch-Lenz. The Maiensäss is located in Lantsch-Lenz.
Adress: Voia Da Tschividains 30, 7083 Lantsch-Lenz
You are welcome to contact us the evening before arrival for an early check-in. Whenever possible, we grant you this service free of charge. Access to the holiday apartment or house is guaranteed from 4 p.m. The check-out time on the day of departure is 9.30 a.m.
Key collection
Our office is in our family business "Bergcafé Aurora" in Lenzerheide. The keys can be handed over daily from 9 a.m. to 4 p.m. in our café.
Address: Voa Sporz 1, 7078 Lenzerheide.Phone: +41 81 384 41 41